Women encouraging women to live fully, love deeply, and give freely.
Women's Harbor values who we are as women, as well as our stories, and our spiritual gifts. We provide opportunities for women to grow in their faith and love for God, discover their God-given gifts, serve in the church and community, and develop friendships with other women.
For more information about Women's Harbor, please contact us.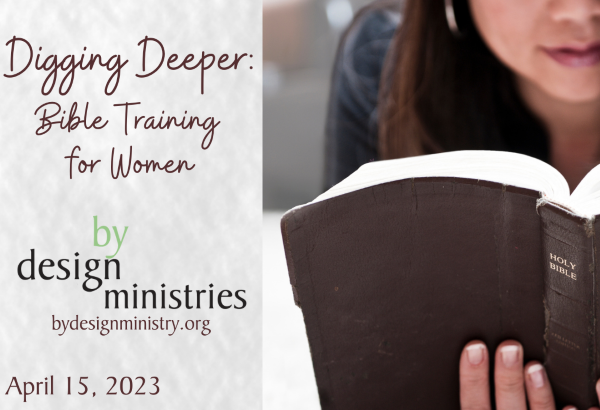 Digging Deeper: A Seminar on How to Study the Bible for Yourself
God has chosen to reveal Himself to us through the Bible... But sometimes it's hard to know where to start.
On Saturday, April 15th, Women's Harbor will be hosting a half-day workshop (9:00 AM - 12:30 PM) on how to study a book of the Bible on its own.

We will spend the morning walking through sections of the book of Philippians, learning about and practicing with a number of tools to help us better understand how to study and apply God's Word to our lives.
Women of all ages are welcome! Please bring a friend!

Doors open at 8:30 AM and we will have coffee and snacks before the session begins and during the break.

This is a By Design Ministries event hosted by Women's Harbor.
For more details about this event, click HERE.

To register and get $5 OFF, click on the button below and enter the Promo Code HOH5OFF. You must register in advance to get the discount.
---
You can also join Women's Harbor on Facebook, and/or Instagram, and sign up for our email list! Look for Women's Harbor on the YouVersion Bible app and add us as a Friend so we can invite you to read portions of the Bible with us.
The Women's Harbor Team: Sheree Norquist, Laurel Hansen, Lou Ann Franke, Pam Moran, Judi Adamyk, and Kate Carlton