At Harbor, we celebrate generosity by partnering together with local and global initiatives to help further our goal of meeting the physical and spiritual needs of those around us.
OUR Local Partners
---

Place of Promise is a Christian non-profit organization that provides Christ-centered programming for men, women, and children to rebuild their broken lives: physically, emotionally and spiritually.
More details at their web site, https://placeofpromise.org/
---

The Wish Project
Providing $1 million in value of free furniture, home, clothing and baby goods so that 27,000 needy people per year are better housed in the Merrimack Valley, MA. Every $1 donated is leveraged into $4 in value of free goods given and 2/3 are children. And every couch and lamp recycled means one less in the landfill.
---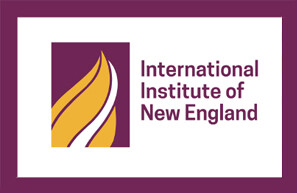 IINE creates opportunities for refugees and immigrants to succeed through resettlement, education, career advancement and pathways to citizenship.
---
Do you have a heart for serving your communtiy?
Looking for ways to get involved?
Contact Maeghan for more information!